Dealing with non-standardized or stale data is a thing of the past. LiveSource delivers real-time analytics, regardless of the data source. Create dashboards with the key performance indicators of your most pressing challenges as well as launch timing alerts and spend analysis. Take the chaos out of your product launch process. Know what's coming.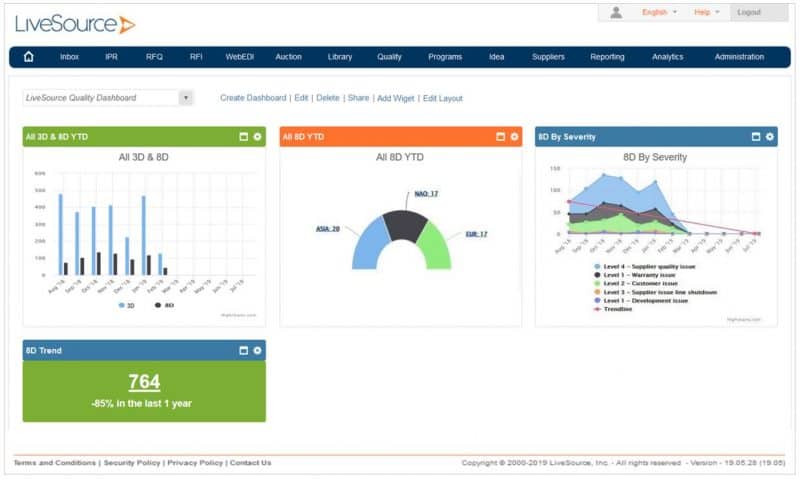 Quickly Identify Positive and Negative Trends for Better Decision Making
Leverage the LiveSource data lake for all data

Get real-time updates from LiveSource modules
Import transactional data from other systems

Easily build reports, graphs and dashboards from the data lake
Link selected graphs and reports into dashboards from all areas of the launch process
Share dashboards and reports across the company or with selective business units
Utilize drill down capabilities for more detailed information

To prefiltered reports, based on area of graph selected
To source documents

Quickly generate reports without delay with high performance search capabilities
Enjoy real-time data, without the need to take down production database to refresh analytics
User defined attributes easily available in analytics
Secure data based on user viewing rights
Restrict the ability to export data
Take the chaos out of your product launch process.
Know what's coming with LiveSource.