LiveSource Supplier Portal For Discrete Manufacturers
LiveSource connects your sales, engineering, program management, supplier quality development, purchasing, quality and logistics/MRP planning departments to your suppliers, managing the continuous change during the launch process. It replaces the chaos of emails, spreadsheets and phone calls. LiveSource centralizes, streamlines and documents your entire process. Automatic alerts let you know when a change has been made or a task needs attention. And a robust data lake keeps all those minute details at your fingertips for quick analytics.
LiveSource manages the three critical areas of product launch.
Throughout the process, your suppliers are your lifeline. We provide the three key elements needed to manage your supply chain: a definitive supplier database, robust supplier operational and transactional data and an efficient method of supplier communication. Read more about how LiveSource helps mitigate supplier risk.
We bridge the gaps between PLM and ERP systems throughout the launch process. From obtaining initial drawings, to RFQs, to managing APQP/PPAP as well as supplier certifications — LiveSource is the single source of truth. See the launch process.
Collaborative Manufacturing
The work doesn't stop at the start of production. LiveSource continues to manage updating supplier schedules, derogation requests, nonconformities, change requests and PPAP.
Enterprise systems — PLM, QMS, and ERPs — only address a segment of the business processes of launch. They aren't designed to manage the comprehensive data required to fully manage the risks that exist throughout the process.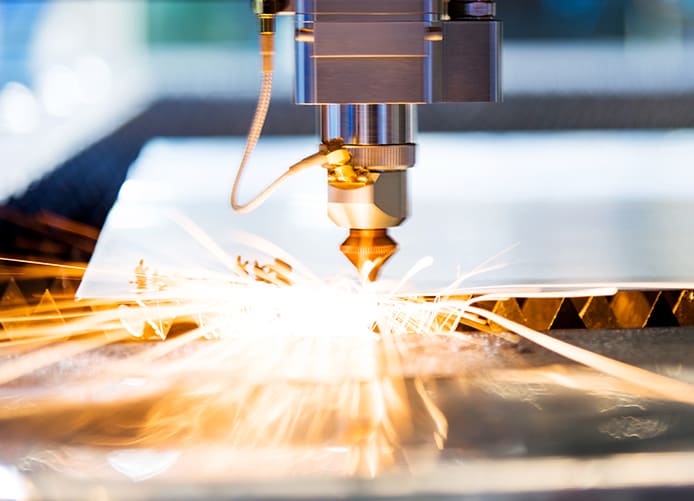 Say Goodbye to These Launch Issues
Awarding business to subpar suppliers
Absorbing cost increases
Late APQP, PPAP and FAI
Costs to rebuild incorrect tools
Expediting costs
Supplier quality defects
Inventory shortage and excess inventory
Late delivery
Loss of current and future revenue
LiveSource has invested more than 150 man-years creating the launch portal. And we're still going.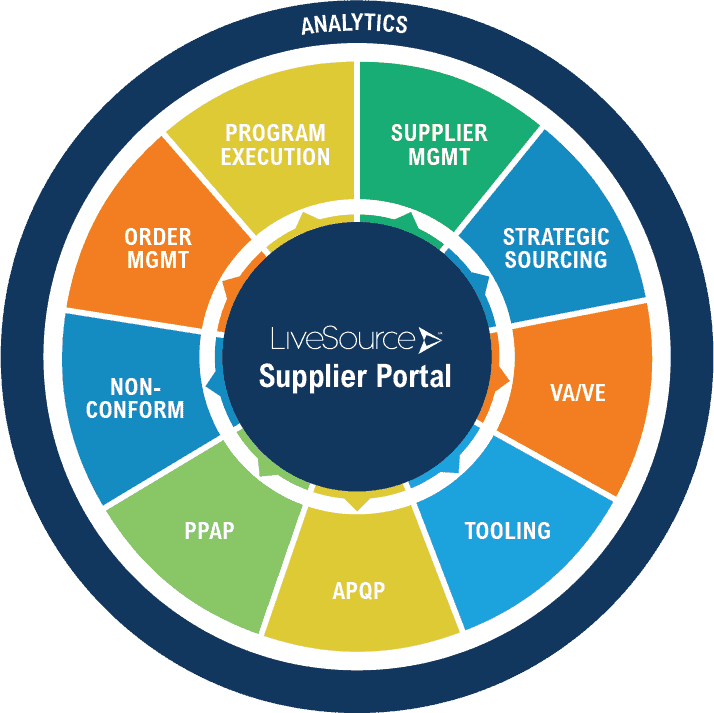 LiveSource is a comprehensive suite of tools to create the ultimate product launch portal. See what we bring to the process.
LiveSource is highly configurable, which means you won't be caught up in ongoing, never ending software customizations. With our industry expertise, we've got best practice configurations across the entire platform. Most customers leverage our standard templates right out of the box. But if you need something different, you can easily modify them to meet your needs.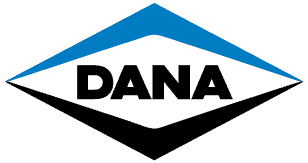 "LiveSource was excellent to work with: cooperative, collaborative, capable and responsive. The system's flexibility was impressive, allowing us to configure things the way we wanted them to work."
GREGG ALLING, SENIOR MANAGER OF QUALITY SYSTEMS, DANA HOLDING CORPORATION
Not only does LiveSource provide the product in seven languages, our global support team can speak with you in every one of them. English? Yes. Spanish? Si. French? Oui. Along with Portuguese, German, Italian and Chinese.
With free training twice a week, an online support system, and an extensive video library and knowledge base, it's no wonder we have a 97% customer satisfaction rating when it comes to support.

18,000 Tier 1 and Tier 2 suppliers leverage the LiveSource portal. Every day.
Industry leaders like Dana, Vibracoustic and Goodman Manufacturing turn to LiveSource to avoid hidden risks and stay competitive in a world of shrinking margins.
Take the chaos out of your product launch process.
Know what's coming with LiveSource.