Product launch spans multiple departments. It starts with a new program from sales. Engineering designs the initial drawings. Program management creates scenario planning. Advanced Sourcing works on the initial cost estimate. Supplier Quality Developers review qualified suppliers and create the short list. Purchasing starts the RFQs. APQP and PPAPs are launched.
But Wait. Hold Everything.
The customer just requested a change to the part specification. Or an awarded supplier was just rejected by quality. You've got to work these issues back through the process and various departments before you can start moving forward again. And this can go on for months — even a year or two — until you get to the start of production.
Even when things go smoothly, there's an incredible amount of coordination needed with your colleagues and suppliers. See a single example of complex departmental coordination requirements.
A leading automotive OEM recently estimated that there are 40,000+ changes in a product prior to the start of production.
Add to this complex process the fact that your departments are most likely siloed on disconnected systems. You are forced to communicate critical information via emails and spreadsheets. Both internally— and externally with your suppliers.
It's chaotic. Inefficient. Frustrating. And susceptible to mistakes, which lead to surprises. Not the good kind.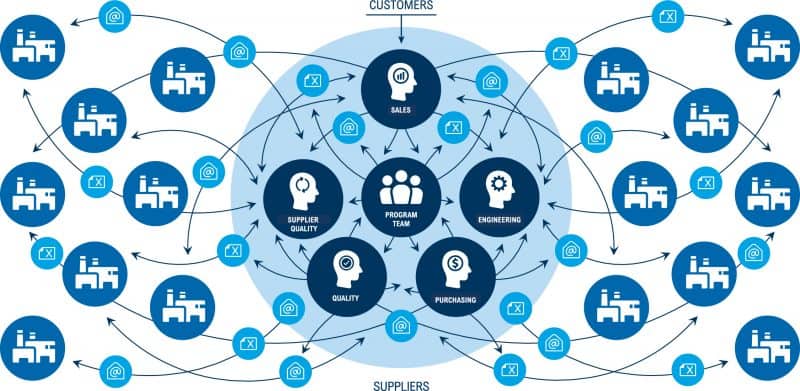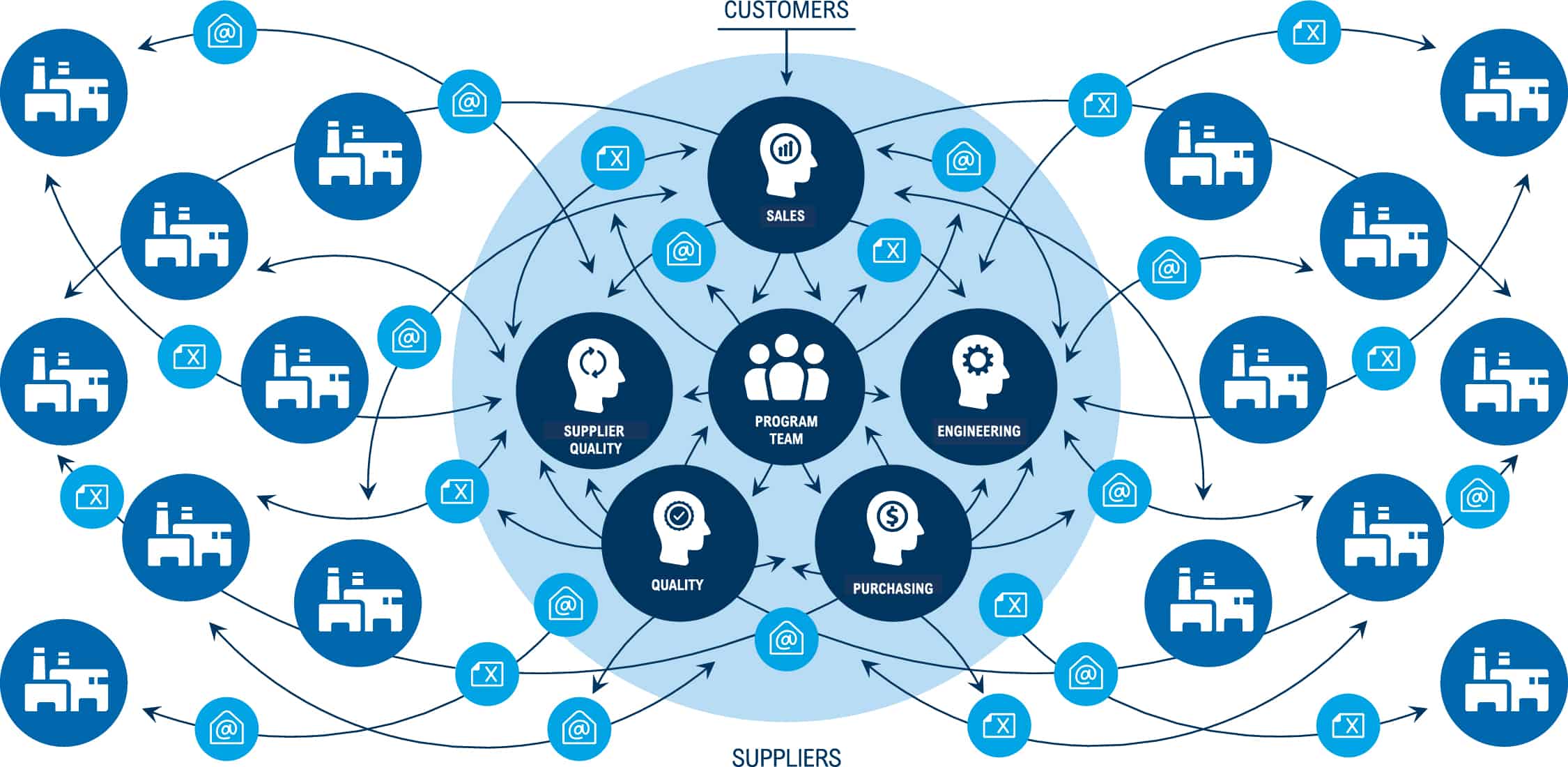 If some of your supplier data is in your ERP, some of it's in SharePoint, and some of it's in Kim's hard drive, do you really know what's coming?
What's Your Role in the Launch Process?
Industry leaders like Dana, Vibracoustic and Goodman Manufacturing turn to LiveSource to avoid hidden risks and stay competitive in a world of shrinking margins.
Take the chaos out of your product launch process.
Know what's coming with LiveSource.