Improve quality with LiveSource. Collaborate online with suppliers on APQP/PPAP/FAI processes throughout launch. Identify risk through easy-to-read quality dashboards and analytics. Communicate APQP/PPAP status relative to start-of-production – both internally and to customers. Track supplier quality performance through nonconformance/8D/SCAR. Ensure quality adherence and optimize your compliance program. Take the chaos out of your product launch process. Know what's coming.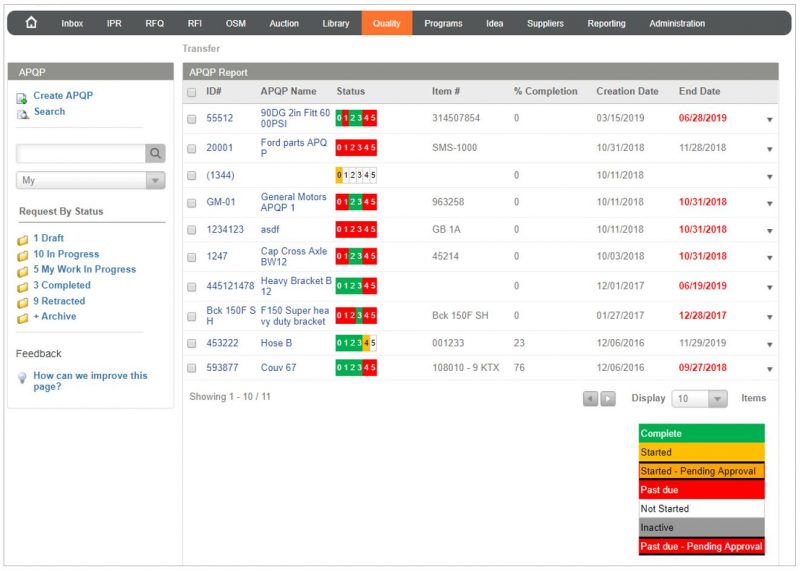 Do Business with Suppliers that Meet your Quality Standards
Utilize best practice quality, AIAG-standard templates, provided out-of-the-box
Leverage configurable templates, workflows and alerts
Manage access with team and role management
View dashboards highlighting APQP/PPAP/FAI and conformances that require attention
Maintain a history of all communications/internal messaging
Get revision control with history tracking
Easily manage change requests via the revision process
Easily determine remainder of work with completion rate calculator
Manage interim and derogations
Force additional checks by suppliers prior to shipment with shipment restriction workflows
Eliminate surprises with automated alerts and reminders
See what's most critical to you with custom report layouts
Store required documents in a file vault
See countdown timer to launch
Take the chaos out of your product launch process.
Know what's coming with LiveSource.